Make a statement with a handcrafted button bouquet, perfect for brides and bridesmaids or simply on display at home.
You will need:
Dry foam oasis bouquet
Buttons in a colour(s) of your choice
Vintage brooch(s)
Wire cutters
Craft wire (needs to be thin enough to thread)
Silk, satin or lace to match dresses
Pearl sewing pins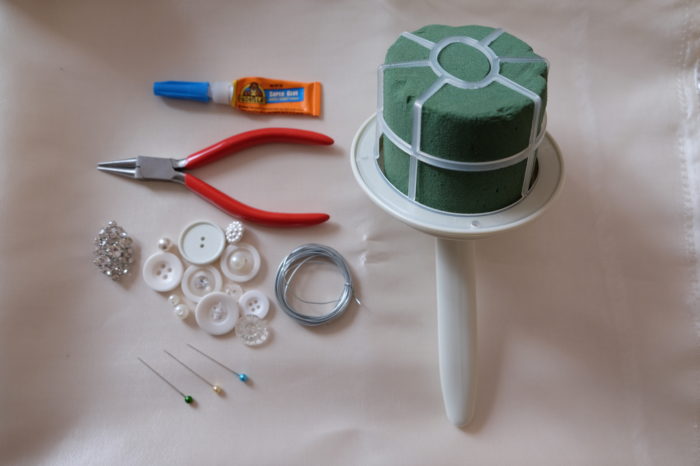 //Step 1// Cut & Thread
Cut 5-inch strips of wire and thread varying numbers of buttons to the wire (we used between 1 and 5), topping each with a bead or fancy button, so you can't see the wire. They should look like little button flowers. For a 5-inch bouquet like ours you'll need to make approximately 100 stems of varying size. You might find it useful to display your stems in a little bowl as you work – just so you can what options you have for spacing.