Hi, I'm Julie from Sum of their Stories and I'm so pleased to be here today to share a really simple and fun way to give an old garment a new look.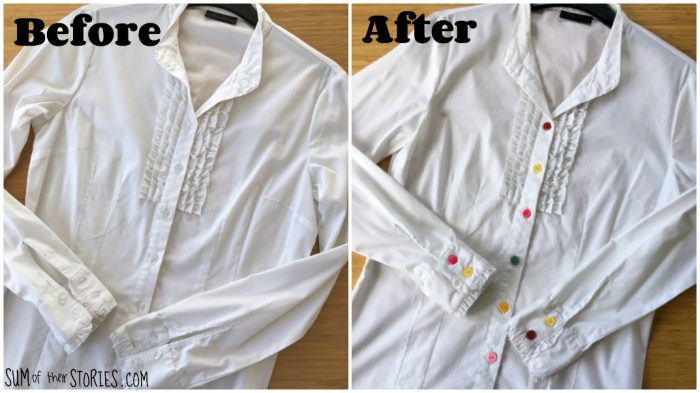 I've had this white shirt for years, it still fits and I still like it but I just don't choose it to wear very often. Exactly the sort of garment that is perfect for a button swap mini refashion.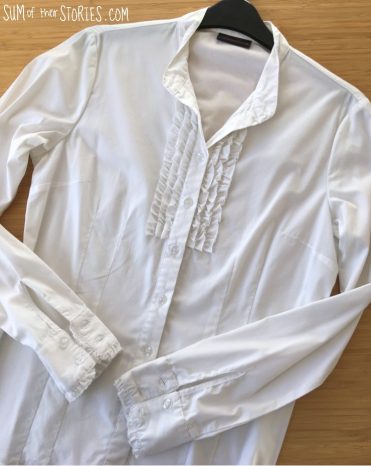 All you need for this refashion are buttons and thread. I'm very lucky to have a substantial button box full of buttons, new and old. I always take buttons off old shirts if they get delegated to cleaning rags and I removed those spare buttons that you get on new garments too. I inherited a lot of buttons from my mum and grandma too but have been known to buy some occasionally as well!
For this refashion you just need to make sure the buttons you choose are the same size as the ones you are removing. That might seem obvious but it's worth saying, you don't want to spend time sewing on new buttons to find they don't fit in the button holes!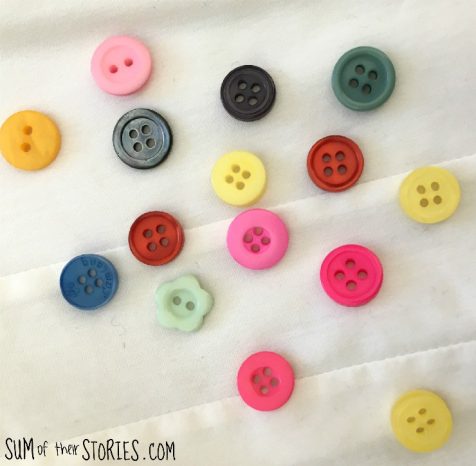 This refashion is as easy as sewing on a button – literally! Just snip off the old buttons (keep them of course, they are bound to come in for something else) and then sew on the new colourful buttons. I changed the thread colour each time to match the buttons but you could use a contrast.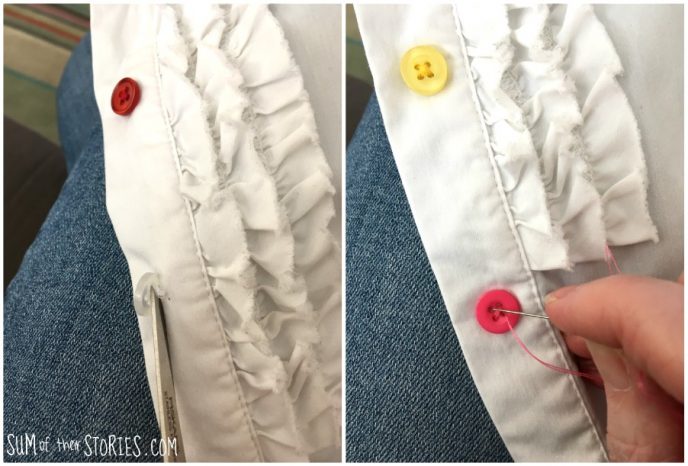 Ta-dah! That's it, mini refashion complete.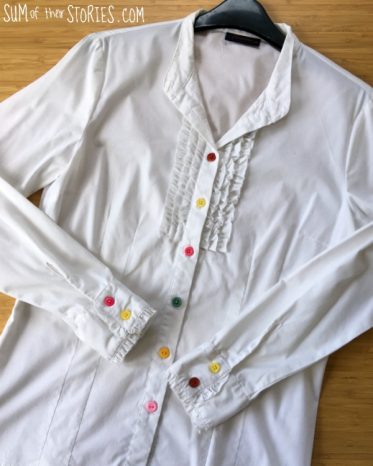 Of course, you could change the buttons on a garment but keep them all the same. I was tempted to change the ones on this shirt to all yellow but I just didn't have enough, I think it would look great though! This idea is not just for shirts either. Jackets and cardigans would work well too. Have a rummage through your wardrobe and see what you can find that needs a little tweak to make you love it again!