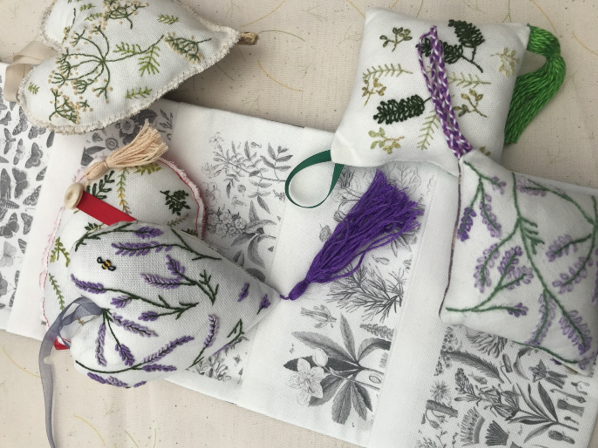 Has embroidery caught your eye? This classic intricate art welcomes beginners, but if you're looking for advice for getting started then we have good news! The fabulous Rossella from Stitching in the Moment is a long-time embroidery queen, and she has been chatting to Hochanda who are here to provide you with her top six simple tips for beginners!
1. Use Any Fabric at All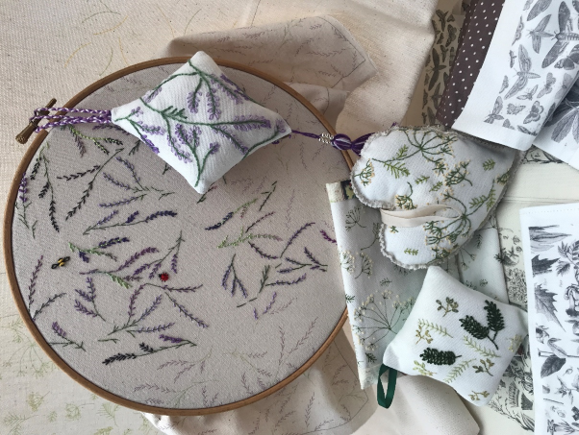 It is easy to feel that not having a certain type of fabric is a barrier stopping you from embroidering your next masterpiece… but don't let it be. Use whatever you have! Rossella loves using old linen tablecloths/napkins, and even if they are stained, that makes an interesting background and shows that they have history. Also, consider 'dying' your fabric with inks and paints. If your stitching will be laundered, these will need to be colourfast. Rossella has also found that a stencilled background can look great. Again, just let your creativity flow!
2. Choose a Needle You Can Thread
Some needles are more useful for certain stitches than others. That is one of the first things you need to keep in mind, according to Rossella. Here are a few that she uses in her stitching:
Sharps – These are great for general sewing and have a relatively small round eye.
Crewel / Embroidery – To allow easier threading, these needles have wider and longer eyes, and have a sharp point for piercing the fabric.
Tapestry / Cross Stitch – These have a large eye to enable you to use thicker threads and wools. They are also blunt, and so are used to be passed through a pre-made hole in canvas.
Milliners / Straw – These have a narrow shank with the same width of the eye, making them ideal for Bullion Knots, French Knots and Cast-on Stitches where the needle is passing through coils of thread.
Chenille – Large eyes and very sharp points, I find them perfect for Silk Ribbon Embroidery!
3. Choose the Right Environment for Your Embroidery
This may seem like quite an obvious one, but it is just as essential as choosing the right tools, because choosing somewhere with the right atmosphere and lighting helps your mindset and vision. In the daytime, why not sit in the garden with the sun shining and relax your mind to the peaceful sound of birds chirping? Maybe when you are sat by a lamp in the evening you prefer having the radio or TV on in the background (Rossella recommends Hochanda for crafting inspiration!) – classical music is renowned for helping you concentrate and getting your creativity flowing!
4. Use Any Stitches at All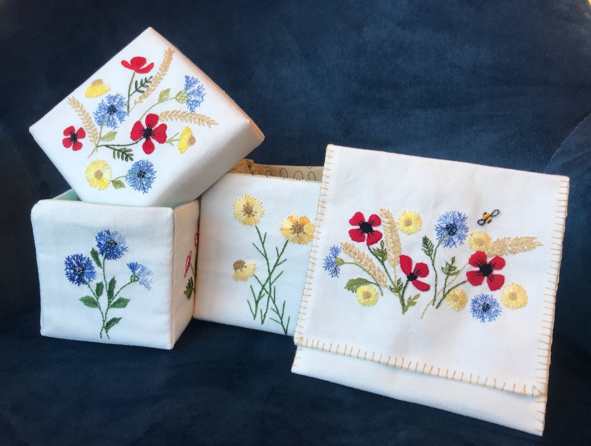 Don't worry if you are unfamiliar with embroidery stitches – Back Stitch and Running Stitch make great designs. There are a huge number of online tutorials to watch and some beautiful inspirational books to browse if you want to expand your knowledge. Here is a short embroidery technique video tutorial from Rossella. https://www.youtube.com/watch?v=k_dA3t1cipg
5. Add Lace or Fabric Scraps to Your Fabric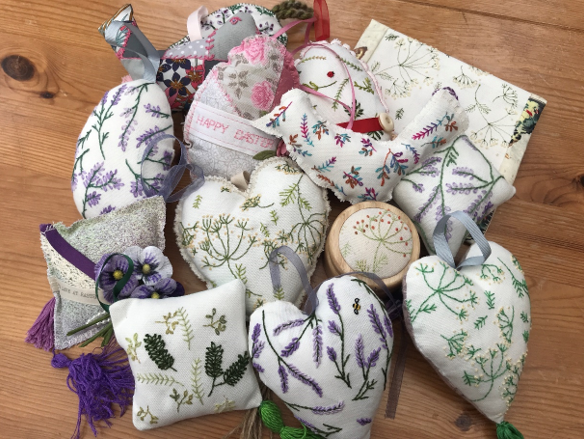 Blank Fabric can be very daunting, so maybe attach a scrap of pretty lace or fabric as a starting point to stitch around and embellish. As Rossella suggested, a stencilled background can be great to begin embellishing!
6. Leave Your Work Out So That It Is Easier to Add to Whenever You Have a Moment
Rossella says that she always leaves her daily stitching out in a hoop and seat stand. Sometimes it can be off-putting having the thought of getting all your supplies and materials out to start your project, and this can take up valuable time. You are more likely to stitch regularly if your project is on show with a needle threaded. Also, it means that having your embroidery on display can be a talking point and may inspire others around you to begin stitching!
See Rossella's full advice in the video below!
Looking for more crafting inspiration? Head to Hochanda.com for your daily craft shows, inspiration and entertainment.