Julie from Sum of their Stories has very kindly hopped on the blog this week, to show us how to make these fun, lightweight tassel earrings by upcycling scraps of denim.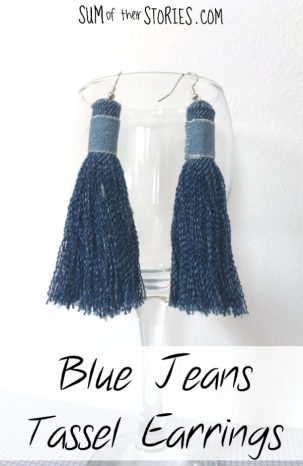 To make your own Blue Jeans Tassel Earrings you will need:
2 pieces of dark blue denim 4″ x 3″ (10cm x 7.5cm)
2 pieces of light blue denim ¾" x 3" (2cm x 7.5cm)
2 earring wires
Sewing thread and a sharp needle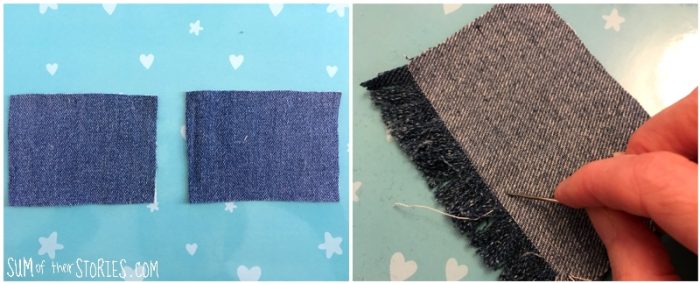 You need to cut the pieces of dark denim so the white threads are going horizontal and the blue threads are vertical. You are going to pull the white threads out to leave a blue tassel.
Using a needle, fray the dark denim pieces by removing the horizontal white thread, its easiest to remove just a few threads at a time. This is easy to do but quite time consuming. I recommend doing this on a tray on your lap as you watch tv!
Stop when you have approx. 1" (2.5cm) of fabric remaining.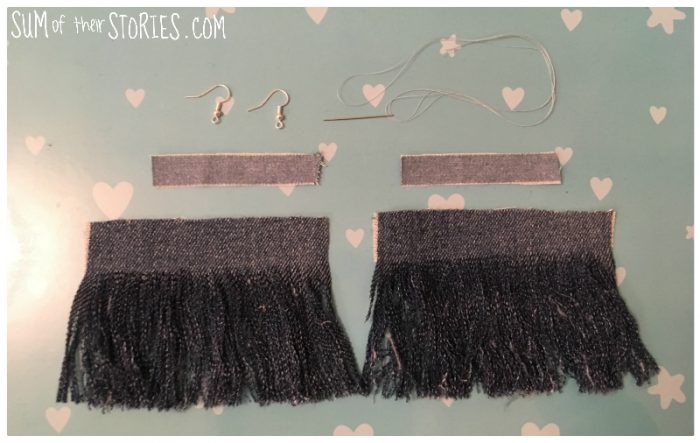 Using doubled up sewing thread sew an earring wire to the top corner of your frayed denim piece.
Roll the fabric as tightly as you can and then stitch it to secure the tassel.
Take a small piece of light denim and wrap it around the top of the tassel and then secure with a few more stitches.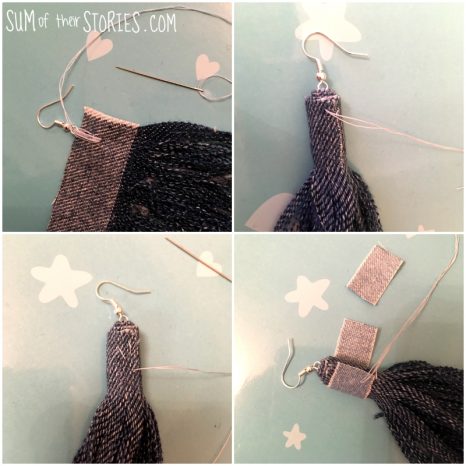 That's it, your Blue Jean Tassel Earrings are finished.
They are super light for their size and perfect for summer.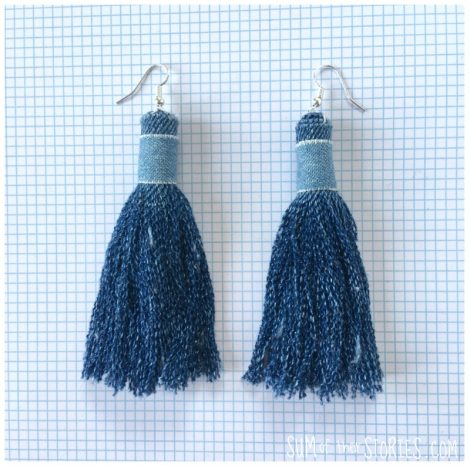 This is the second time that I've made tassel earring using scraps of denim, you can find the other version on my blog.