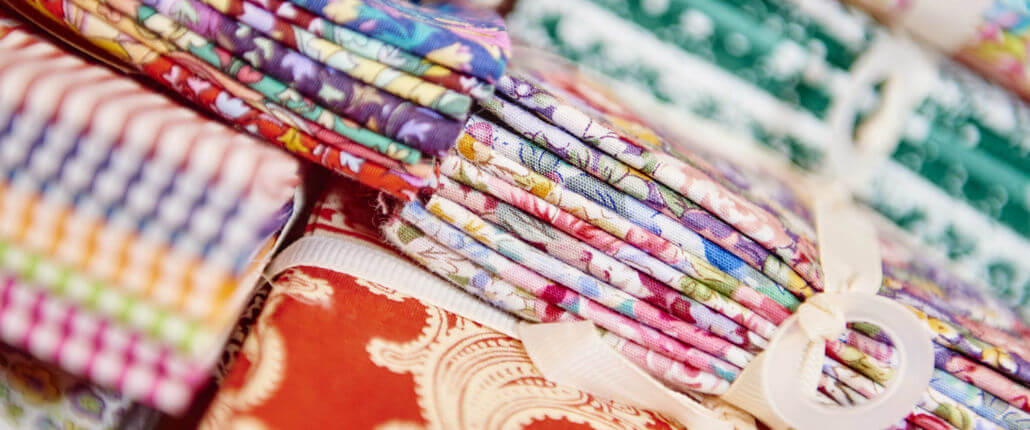 Bookable Workshops
These workshops are pre-booked online, but any remaining tickets are available for sale from the Workshop Enquiries desk, situated on the corner of aisle P. Note: it is important to arrive at your Workshop Room 5 minutes before the start of your workshop. (Please book carefully as these workshops are non-refundable or transferable).
Want more?
We have even more workshops listed under
Filter Workshops
Machine Stitching Workshop Room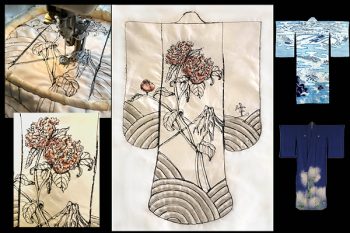 FREEHAND KIMONO CREATION
With Stacey Chapman, Art Sea Craft Sea
Learn all the basics of freehand machine embroidery whilst creating your own textile illustration of a Kimono. Design your own unique Kimono pattern from scratch or trace a design. With marker pen, add finishing touches to your sewn illustration.
(DETAILS TBC) EACH DAY | 60-minute workshop – £12 | 12.30pm | 10 places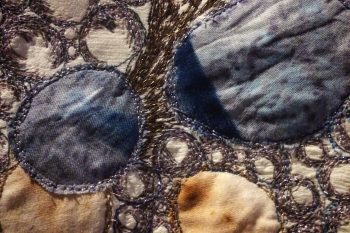 NATURAL ROCKPOOLS IN FREE MACHINE EMBROIDERY
With Bex Raven
Make your own machine embroidery based on Bex Raven's award winning Rockpool series, you will look at laying out a design, creating a palette, drawing with your sewing machine, shading stitching and detail stitching. All levels of students welcome – can be tailored to suit the ability of each participant.
(DETAILS TBC) EACH DAY | 60-minute workshop – £12 | 1.45pm | 10 places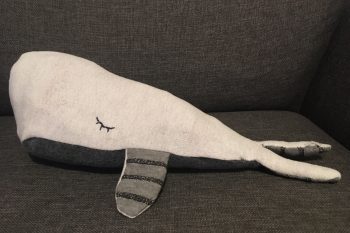 SUSTAINABLE SEALIFE CUSHION
With Louisa Figus, Solihull College & University Centre
Want to be eco-friendly and creative? Put your unwanted clothes to good use and create a sea life inspired cushion, using a pattern and sewing machine. This sustainable whale cushion was made with old joggers and t-shirt.
(DETAILS TBC) Friday & Saturday | 60-minute workshop – £12 | 3.00pm | 10 places
Hand Stitch Workshop Room
Mixed Media Workshop Room
SLOW STITCH CAFE - K24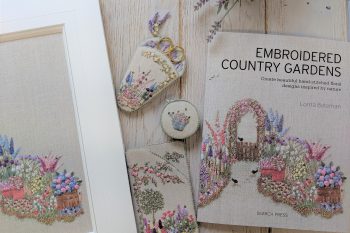 LORNA BATEMAN – SLOW STITCH CAFE
Renowned textile Artist Lorna Bateman invites you to join her in her exclusive garden-styled corner for a bit of 'Me time', share a little natter, bring along a cuppa and enjoy the delights of creative floral stitching, with a 'Take a Moment' kit, based on her latest book 'Embroidered Country Gardens', published by Search Press.
Please Note: These are not timed workshop sessions; you will be able to drop in and out of the area throughout the day and work on your embroidery at your own pace.
Participants will receive a special wristband, which entitles them exclusive access to this select area throughout the day, along with their own 'Take a Moment' kit to work on whilst at the show.
(DETAILS TBC) | £20 | 10am – 4.30pm (3.30pm Sunday) | places 40
Collect your wristbands from the Enquiry Desk in Hall 12
Want more?
We have even more workshops listed under