Meet our wonderful Blogger Ambassadors. Visit their pages to see a different side of The Creative Craft Shows, tune in for special deals and discounts and of course learn from their crafty expertise!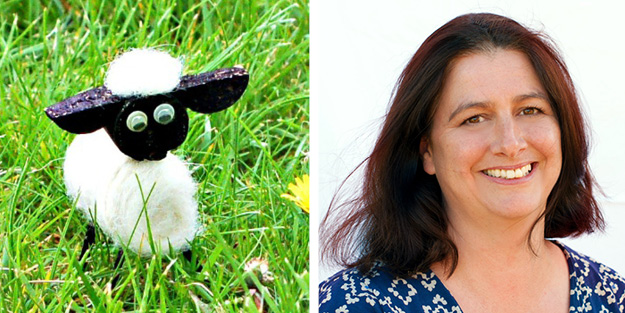 Craft Invaders
Hi, I am Sarah and I started Craft Invaders for the simple reason that I wanted my kids to see me make things, and to have a go at making things themselves. I love thinking up quirky craft ideas using everyday items that are found around the home, in nature, or are recycled. My two main passions are crafting and spending time outside so I combine the two whenever I can. You'll find lots of nature-based crafts and activities on my blog. I believe that everyone should be able to craft so you won't need to spend lots of money to try out one of our projects at home.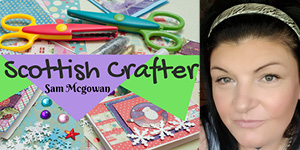 The Scottish Crafter
Hi, my name is Sam. I started my own YouTube channel two years ago and I wanted to share my love of paper crafting with others. I love paper and making something beautiful such as a junk journal from something so simple as paper which I have hand dyed. I am inspired by so many things; other crafters, old books and vintage fabrics.
I started crafting 13 years ago after the birth of my son. Purchasing one small paper crafting kit led to me now being lucky enough to have my own crafting room. I sell my journals on Etsy which has also proven to be a fantastic way to share my passion for crafting. I have a wide variety of videos on my YouTube channel, The Scottish Crafter. I hope you will all join me on my crafty journey!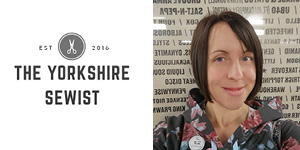 The Yorkshire Sewist
Hi! I'm Sally aka The Yorkshire Sewist. I'm a Yorkshire lass born and bred and I got into sewing about 5 years ago now after dabbling into other crafts and I thought I would try something new, which I've been hooked ever since.
I'm married to my childhood sweetheart, mama to 2 boys and a man mog so I'm outnumbered at our household hence why I sew my own clothes to add some girliness into my life! I'm a creative and energetic person who loves cute and quirky as it shows in my makes.
I collaborate regularly with well known companies and really enjoy writing and sharing tips when it comes to sewing on my blog and social media channels.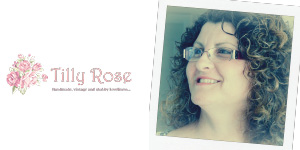 Tilly Rose
I'm Tilly Rose and I am a creative textile artist, author and tutor based in the beautiful Cambridgeshire Fens. I have a passion for working with vintage cloth and threads, antique lace, buttons, cherished pieces and so much more.
My work concentrates on the layering of fabrics, mixed media collage, surface stitching, slow sewing, eco-dyeing and of course my favourite, a variety of embellishing techniques. I try to include as many traditional sewing skills as possible giving them a modern twist but always keeping a gorgeous vintage flavour. Every piece I create tells a story through the collaborative use of cloth, thread, stitching and embellishments with quotes, snippets of social history and embroidered designs.
I follow no rules allowing my work to evolve organically and the cloth to tells its own tale. I absolutely love inspiring others to have a go at being creative whatever their age or ability – it is so beneficial to our wellbeing.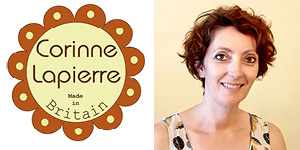 Corinne Lapierre
As a former fashion designer, Corinne Lapierre started her own craft brand a few years ago. "I love inspiring people so creating a range of felt craft kits seemed like an obvious choice" says Corinne.
With a passion for crafts from around the world, Corinne uses colourful embroidery on wool felt for a charming, folky style. She is on a mission to give people the confidence to pick up a needle and start stitching. "Felt is the easiest medium to work with and anybody can achieve great results. It is all about having fun!"
Corinne has written 4 books with Search Press and she regularly appears on Create & Craft TV, having built quite a following.
Her award-winning kits are now distributed around Europe, the US, Australia and Japan.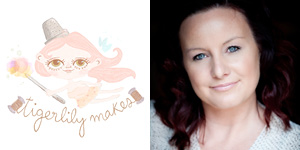 Tigerlily Makes
Lisa Marie Olson, Entrepreneur, Creative Director and originator of Tigerlily Makes designs in all things wonderland, from the heart of her home studio in the Midlands! As Seen on TV, "Award Winning" and Voted Best of British are just a few of the highlights of Lisa's creative life. Her love affair with creative arts started at school with needle work and textile arts. The interest in creative pastimes continued into adulthood and over the past 35 years Lisa has continued to develop skills in all areas of creativity, from creating decorative items for the home, up-cycling, paper crafting, sewing, embroidery and felt-making. Many of Lisa's designs are created and inspired by an enormous love of classic fairytales and stories such as Alice in Wonderland, which have been the inspiration for her book Felt Wonderland published by Search Press. So why not come and share in the magic that Tigerlily Makes.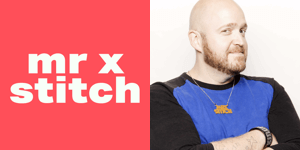 Mr X Stitch
Jamie Chalmers, aka Mr X Stitch, the Kingpin of Contemporary Embroidery, has been on a mission to change the way the world thinks about needlecraft for over a decade. The founder of XStitch Magazine, the game-changing cross stitch magazine, and the author of PUSH: Stitchery and The Mr X Stitch Guide to Cross Stitch, Jamie is one of the world's most well-known male embroiderers and his enthusiasm for the craft is infectious. With TV and National Radio appearances as well as huge audiences on social media, his title of Kingpin is starting to fit nicely.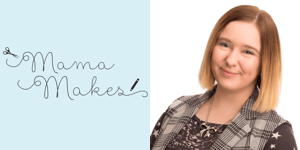 Mama Makes
I'm Loti Maria and I have been crafting since I was a little girl after years of rushing home from school to watch Art Attack. When I was on maternity leave, I decided to start blogging on my own blog 'Mama Makes and Bakes' about any projects I had created and sharing any recipe's I had baked in the kitchen. The blog grew and grew and eventually I decided to evolve the blog into my own craft brand Mama Makes and put my love for design to good use and start designing clear polymer stamps. Now we have been a stamp brand for almost 2 years and have been featured in craft magazines and sold our items on Hochanda TV. The blog is now on www.mamamakesstore.co.uk/blog and myself and my 5 design team members regularly post projects and inspiration, inspiring homemade creativity across the world.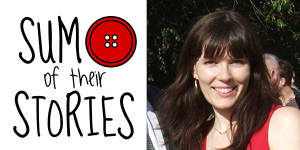 Sum of their Stories
Hi, I'm Julie and I am ridiculously enthusiastic about crafting. I've been dabbling in all sorts of crafts for as long as I can remember and was encouraged endless as I grew up by the wonderful women in my life. Not everyone is lucky enough to have had this support so I started my blog Sum of their Stories to share my enthusiasm and to encourage others to just give a craft a go. When you find the craft you love it is such a wonderful therapy, and with so many different types of craft out there, I'm convinced there is something for everyone.
Interested in becoming a Creative Craft Show Blogger Ambassador? Contact alyson(Replace this parenthesis with the @ sign)onevoicemedia.co.uk.