Meet our wonderful Blogger Ambassadors. Visit their pages to see a different side of The Creative Craft Shows, tune in for special deals and discounts and of course learn from their crafty expertise!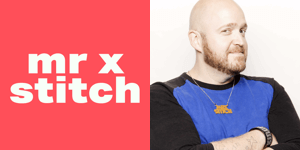 Mr X Stitch
Jamie Chalmers, aka Mr X Stitch, the Kingpin of Contemporary Embroidery, has been on a mission to change the way the world thinks about needlecraft for over a decade. The founder of XStitch Magazine, the game-changing cross stitch magazine, and the author of PUSH: Stitchery and The Mr X Stitch Guide to Cross Stitch, Jamie is one of the world's most well-known male embroiderers and his enthusiasm for the craft is infectious. With TV and National Radio appearances as well as huge audiences on social media, his title of Kingpin is starting to fit nicely.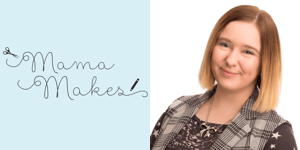 Mama Makes
I'm Loti Maria and I have been crafting since I was a little girl after years of rushing home from school to watch Art Attack. When I was on maternity leave, I decided to start blogging on my own blog 'Mama Makes and Bakes' about any projects I had created and sharing any recipe's I had baked in the kitchen. The blog grew and grew and eventually I decided to evolve the blog into my own craft brand Mama Makes and put my love for design to good use and start designing clear polymer stamps. Now we have been a stamp brand for almost 2 years and have been featured in craft magazines and sold our items on Hochanda TV. The blog is now on www.mamamakesstore.co.uk/blog and myself and my 5 design team members regularly post projects and inspiration, inspiring homemade creativity across the world.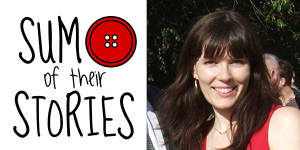 Sum of their Stories
Hi, I'm Julie and I am ridiculously enthusiastic about crafting. I've been dabbling in all sorts of crafts for as long as I can remember and was encouraged endless as I grew up by the wonderful women in my life. Not everyone is lucky enough to have had this support so I started my blog Sum of their Stories to share my enthusiasm and to encourage others to just give a craft a go. When you find the craft you love it is such a wonderful therapy, and with so many different types of craft out there, I'm convinced there is something for everyone.
Interested in becoming a Creative Craft Show Blogger Ambassador? Contact alyson(Replace this parenthesis with the @ sign)onevoicemedia.co.uk.