Do you have what it takes to triumph in one of our competitions?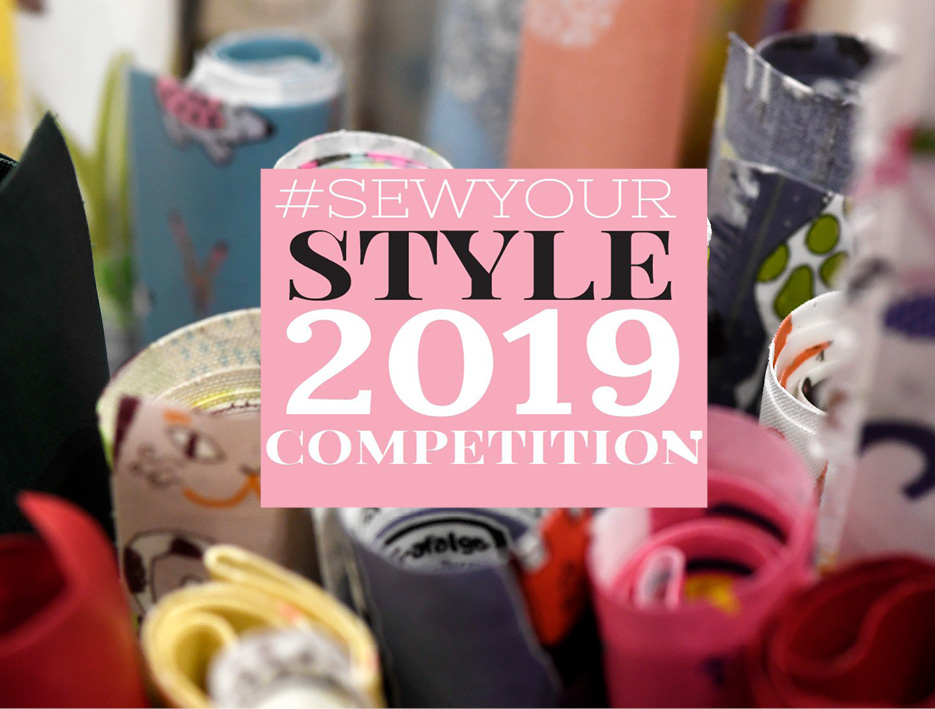 Sew Your Style 2019
Now in its second year, this competition has been created to celebrate all the budding dressmakers out there. Sew Your Style is brought to you in association with The Pattern Pages and is a chance for you to show us your unique style, flair and creativity.
Glimpses of Royalty
The theme for the Madeira embroidery competition 2019 is Glimpses of Royalty. We are challenging you to create a rich embroidered piece inspired by royals throughout history – choose to capture Harry and Meghan's romance, the grandeur of Queen Elizabeth, or even a Pharaoh of Ancient Egypt! With thousands of years of history to explore, there's no end to what you can create – show us your rich tableaux in stitches and you could win one of our amazing prizes! Supported by Stitch magazine with the Embroiderers' Guild.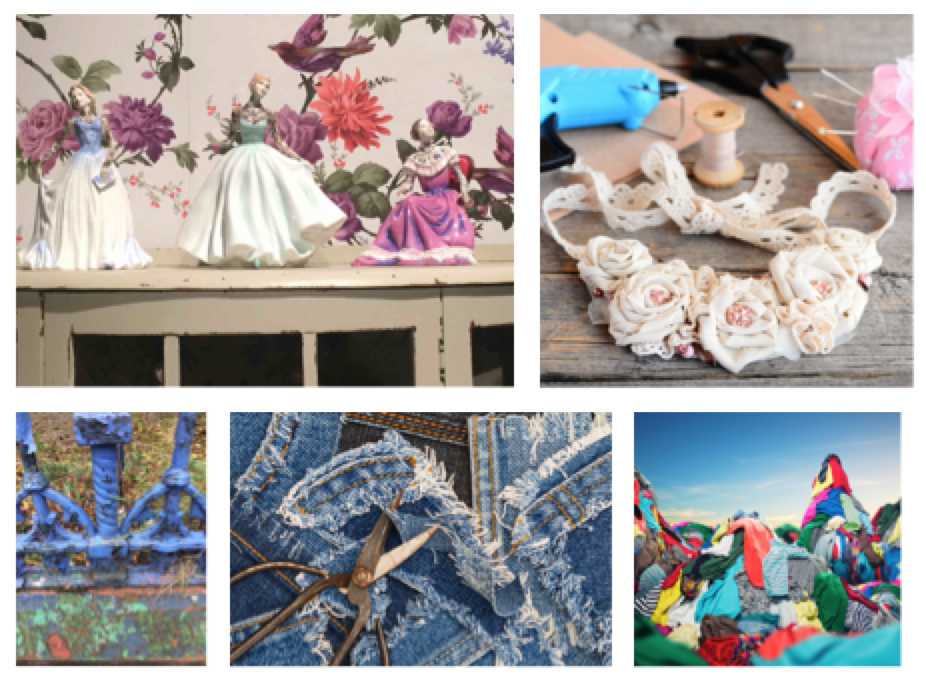 Schools Fashion Design Competition 2019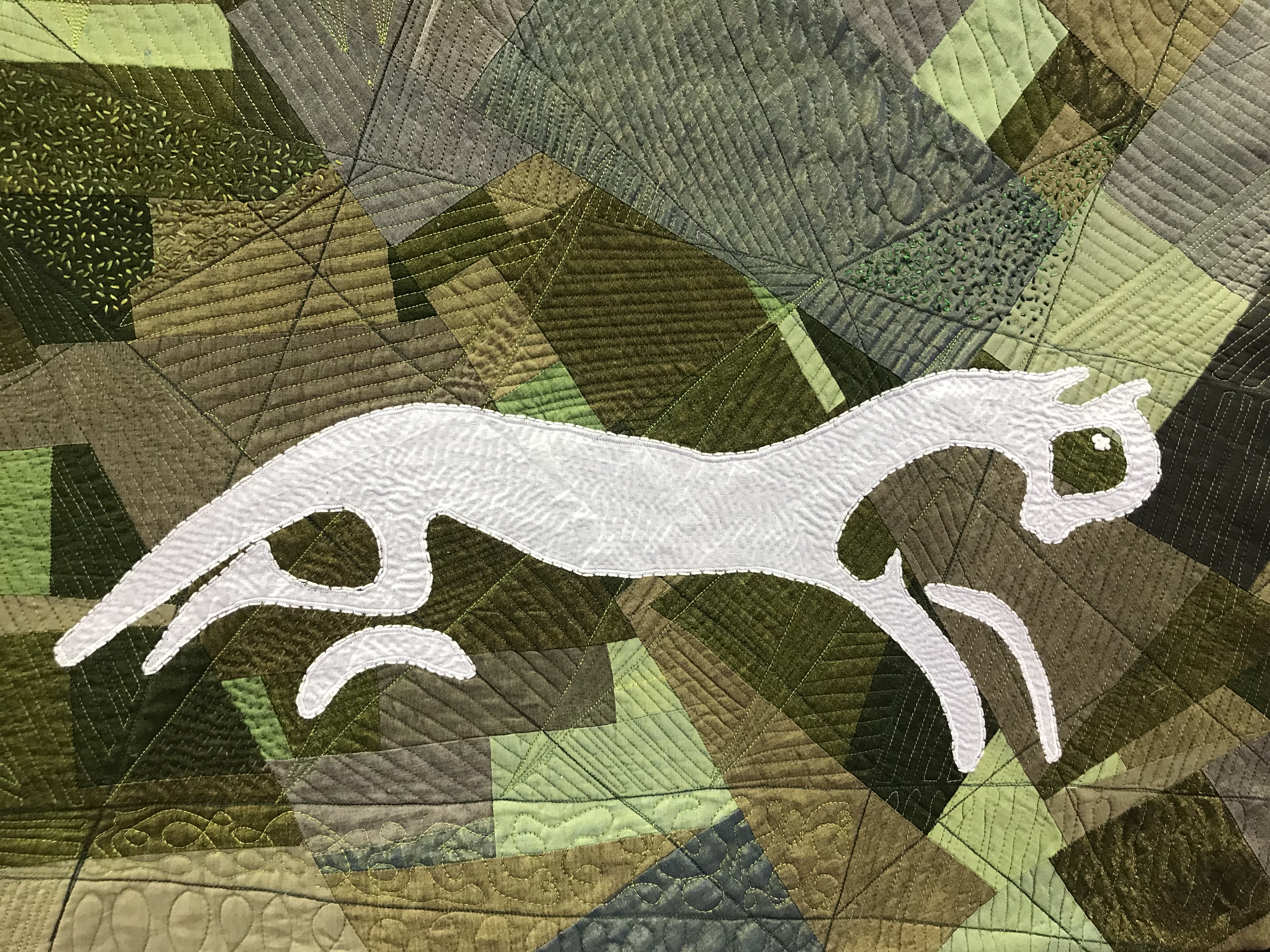 Scottish Quilting Competition 2019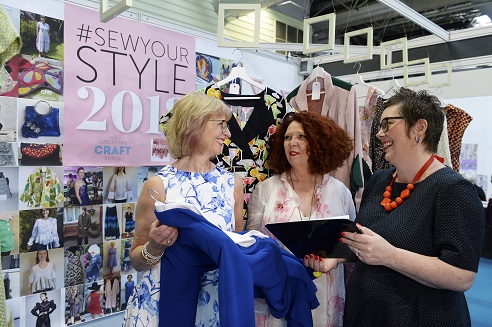 Sew Your Style 2018 Results
Congratulations to the 150 entrants and the winners of Sew Your Style 2018 in association with The Pattern Pages! See some of the amazing prizes that were up for grabs here.
The winning pieces will now be touring Creative Craft Shows across the UK where visitors can vote for their favourite.
Want to take part next year? Details will be announced September 2018 with judging taking place on the catwalk at Sewing for Pleasure/ Fashion and Embroidery March 2019.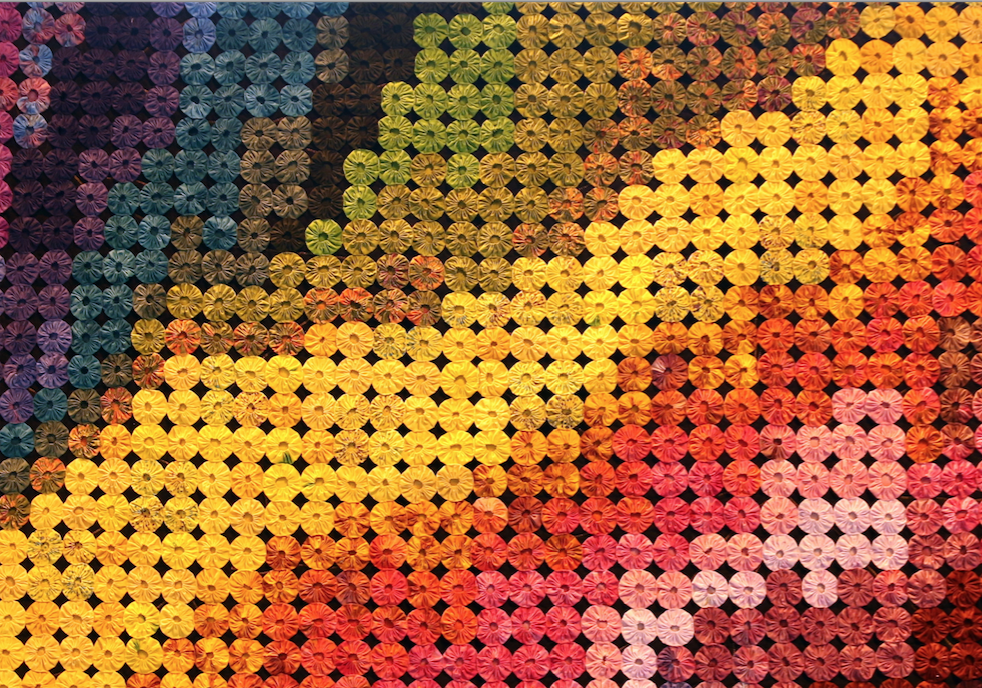 Scottish Quilting Competition Winners 2018
Entrants were invited to enter their handiwork into our exciting 2018 quilting competitions, with fabulous prizes to be won! Judging took place on the set up day of the show, and the prize giving was at 3pm on Sunday 11 March. The categories for this year's competitions were: A -Traditional Quilts, B – Contemporary Quilts, C – Art Quilts, D – Group Quilts (one quilt made by two or more makers) and E – Themed Quilt – Charles Rennie Mackintosh 'Risen from the Ashes'.
Official Announcement: This year we discovered that our quilt sizing rule was ambiguous, leading to a challenge against one of the winners. The situation was discussed at length, and due to the nature of the wording the judges' decision was up-held. However, it is unfortunate that in a previous year someone else was disqualified for this same rule, but we at ICHF were unaware of this, and heart fully apologise to those concerned. As from this date the said rule will be re-worded as follows:
Entries must measure no less than 51 x 51 cm (20 x 20 in), and no more than 152.5 x 203com (60 x 80 in); each side of the work must be within these limits. Please ensure accurate dimensions are provided on the entry form.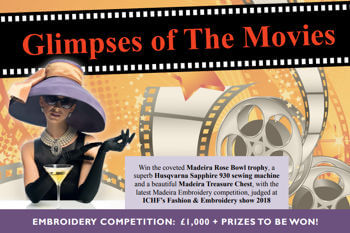 Madeira Embroidery Competition Winners 2018
This year we challenged you to create an embroidered piece of work inspired by the movies. Capture a kiss in classic black and white a' la Casablanca or an explosion of light and colour in a moment inspired by Star Wars or Blade Runner. Recreate a childhood favourite or an unforgettable frame. All entries were displayed and judged on the first day of the show, with the prize giving on Sunday afternoon.